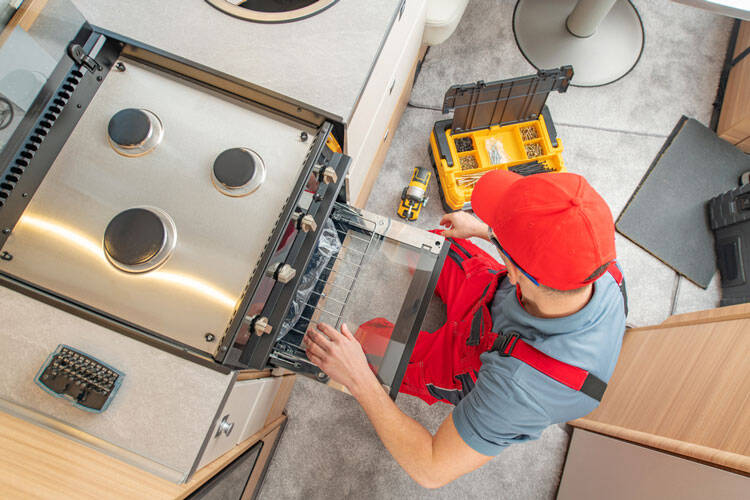 By: D&J Appliance Repair
Appliance Repair
Comments: No Comments
It is hard to pass a day without essential home appliances like refrigerators, ovens, and washers. While most home appliances are built to last many years, they will eventually break down and need repairs. When they succumb, it is essential to act quickly and get appliance maintenance repairs as soon as possible. There are multiple reasons why you must never delay an appliance repair, including:
1) Avoid further damage
If you delay getting your broken appliance repaired, the appliance can deteriorate further and cost you much more money to be fixed. Damaged appliances can affect other parts of your home, like floors and walls, and can severely lose money and time. For example, a small leak in your fridge could become a bigger problem that causes water damage to your kitchen.
2) Prevent safety hazards
Most home appliances pose safety hazards if they are not functioning correctly. For instance, a poorly maintained gas stove could lead to a dangerous gas leak. Broken wires can also create fire hazards. An overloaded circuit could cause an electrical shock. By getting your appliance repaired promptly, you can avoid these dangers.
3) Keep your warranty valid
Many appliances come with a warranty that covers repairs for a certain period. However, if you wait too long to repair your appliance, you could void the warranty and pay for the repairs yourself.
4) Avoid disruptions to your daily routine
Home appliances help us save time. They help us have a routine. When they break down, they can disrupt our daily lives. For example, if your washing machine breaks down, you must wash your clothes by hand or take them to a laundromat. This can be very inconvenient and time-consuming.
5) Maintain energy efficiency
State-of-the-art appliances are designed to be energy efficient. However, if they are not working correctly, they could use up more energy than necessary. Such appliances are unsuitable for the environment and can blow up your energy bills.
6) Avoid Inconveniences
When your refrigerator is not functioning appropriately, you may have to throw away a lot of food. Sometimes malfunctioning appliances give out loud noises that can be disruptive and annoying. These are just a few instances that can be avoided promptly by attending home appliances.
7) Get the most out of your investment
Home appliances are not cheap, so you want to get as much use as possible. By repairing them promptly, you can extend their lifespan and avoid having to replace them prematurely.
Get Quick and Quality Repair Services from D & J Appliance Maintenance Repairs
Trying to fix electrical appliances yourself is dangerous and can void your warranty. Always get professional help from an expert appliance repair service like D & J Appliance Repair. We are a renowned business and our technicians service all major home appliance brands. We can resolve the most complicated issues without delays. Give us a call to learn more.