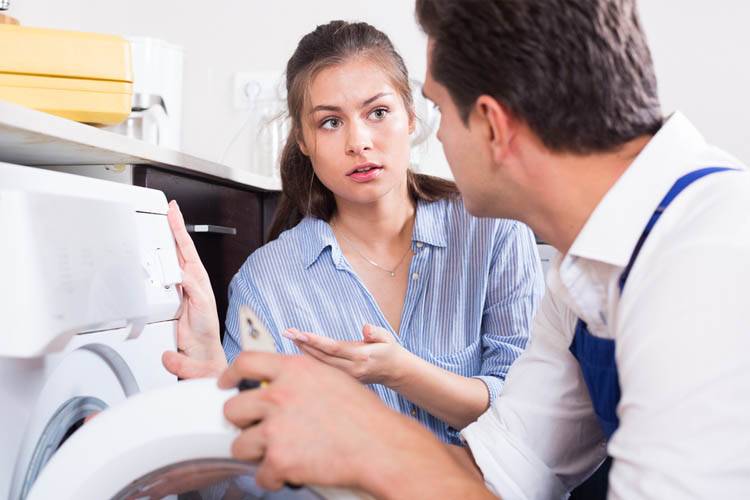 By: D&J Appliance Repair
Appliance Repair
Comments: No Comments
D and J Appliance Repair have set out to deliver their expertise in kitchen appliance repair services with honesty and in the most affordable way. We want to provide reliable services to our community with 100% Satisfaction Guaranteed in every job we perform. We want you to know that you are in good hands as we care about our customers as our number one priority. 
Once we receive your phone call, we schedule an appointment with one of our crew members. Once they arrive, our trained and friendly dispatchers will proceed to assess the unit and disclosing the results with the homeowner. After providing them with the best solution, to either replace the damaged parts or adjust existing ones, you can decide the best option for you and your budget. Out Techs always keep a large inventory of service parts to complete the repair the same day in most cases. However, if your unit has surpassed its lifetime, they will tell you upfront that the best option is to buy a new unit. 
What We Repair:
Dryers

Dishwashers

Microwaves

Refrigerators

Freezers

Ice Makers

Washers

Disposals

Ranges

Stoves

Trash Compactors

Built-In Ovens
D and J Kitchen Appliance Repair
Our crew members are very accurate when finding the problem of many appliances they had fixed. That is because our skilled professionals have all the certificates and qualifications needed for diagnosing, even the toughest units. They are committed to keeping your appliances running efficiently for more days to come, also extending the unit's lifespan. That is why we offer maintenance packages to check all your home appliances and prevent unexpected failures periodically. Once an appliance is serviced by one of our crew members, rest assured you won't have any problems later. 
If you need D and J Appliance Repair quote for a repair, maintenance or installation service, please Call 954-709-7400