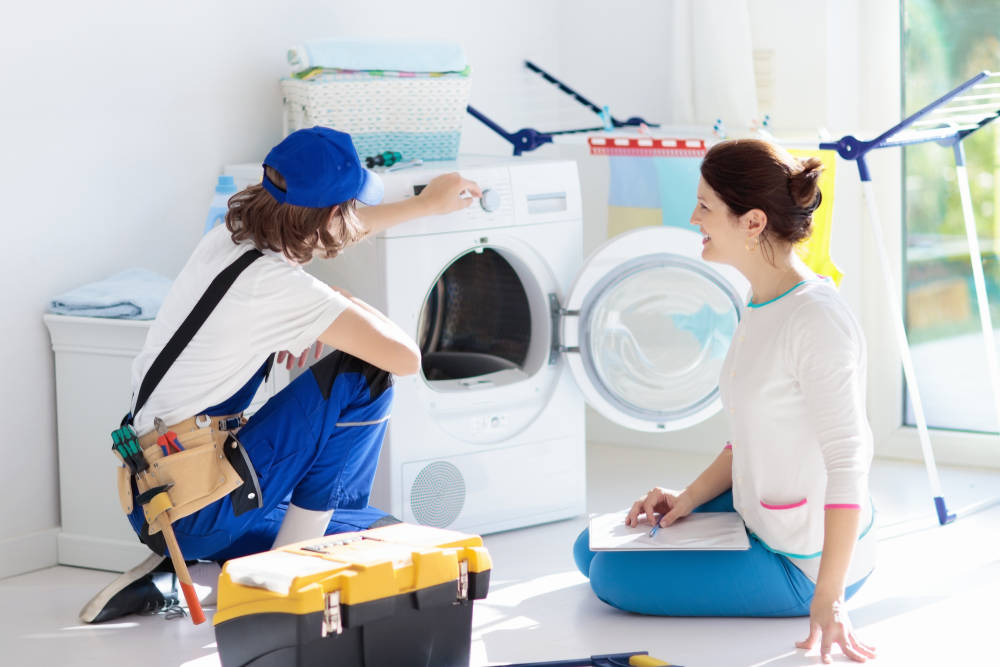 By: D&J Appliance Repair
Appliance Repair
Comments: No Comments
Washer Repair Service
Your major household appliances are supposed to make your life easier, so stop watching your washer rock back and forth until it causes dents on your floor. If there is a problem, then it is highly recommended that you call an experienced appliance repair company to have it fixed in a timely manner.
Why Hire Our Service?
D&J Appliance Repair is one of the leading appliance repair companies in Tamarac Florida area. We are proud always to offer reliable and affordable services to our clients. When you have a service call from our expert appliance repair technicians, you can rest easy knowing that you are in good hands. Our technicians are professionally trained and possess years of experience that allow them to perform all kinds of appliance repairs in an efficient manner.
When you choose D&J Appliance Repair to repair your washer, you can be assured that we will only send competent, qualified technicians into your home and use premium quality replacement parts as required to fix the issues.
Importance of Servicing the Washer on Time
While it can be tempting to put off repair of your washer, doing so can result in costly repairs in the future. This is because when you ignore fixing a minor issue, there is a possibility that it will transform into a bigger problem that is costlier and more time-consuming to fix. This is a surefire way to end up adding to your everyday stress levels. That's why dealing with washer repair, or any appliance repair for that matter, in a timely manner can save you a lot of money and time as well as keep you from getting stressed out.
Our Other Services
Dishwasher Repair
If your dishwasher has stopped working, then it is highly recommended that you call and schedule a repair service by one of our qualified technicians. Our expert repair technicians deal with all kinds of dishwasher issues, from odors to cloudy glassware to broken float switches, pump assemblies, impellers, solenoids, and other parts.
Stove and Microwave Repair
We specialize in quickly repairing broken stoves, and malfunctioning microwaves of all makes and models. We diagnose and repair electric and gas models, and with our years of experience, we can promptly fix all problems related to switches, bulbs, burners, igniters, relays, doors, and more. Our qualified technicians have years of training, and they are equipped with the latest tools and equipment in the industry. These strengths allow D&J Appliance Repair to provide a reliable stove and microwave repair service in the area.
Refrigerator Repair
At D&J Appliance Repair, we have the expertise and experience to fix all freezer and refrigerator problems. We specialize in repairing refrigerators of all major brands and models. We repair everything from ice makers and water dispensers to touch panels and burnt-out bulbs. We diagnose and fix cooling problems and repair condensation issues, loud noises, repair leaks, and more.
Call 954-709-7400 to schedule an appointment today.