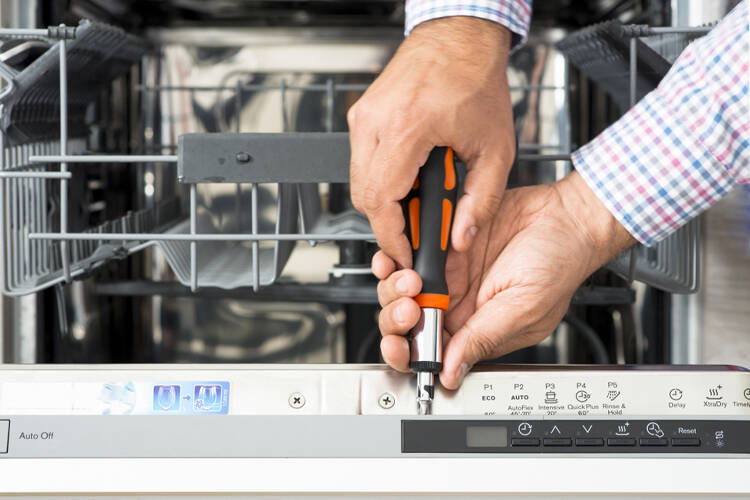 By: D&J Appliance Repair
Appliance Repair
Comments: No Comments
Home appliances need timely attention to run forever. If ignored for a long time, it may damage the appliance or cause even worse problems. The refrigerator is one such appliance that requires constant care and maintenance and timely services from professionals as it plays a vital role in your home.
If you notice that your unit isn't cooling enough, you've to call the refrigerator repair experts as soon as possible. Here are some reasons why:
The Refrigerator Needs Servicing
A refrigerator is designed to provide cooling for a certain period. So, if you've noticed that your unit isn't cooling enough, it's time to call the experts to service the unit.
Manufacturers claim that a refrigerator has to be serviced at least once in six months, while some other manufacturers claim that the unit needs a service once a year. Either way, when the unit isn't cooling enough, it indicates some problem with the refrigerator.
The Temperature Is Too High
If you've noticed that your fridge is not cooling enough and the temperature is too high, you need to call the experts immediately. If the temperature is too high at a certain level, it may spoil food items.
At times, the temperature goes too high that it may also damage the inner parts of the refrigerator as well as cause health problems to your family members.
The Fridge Unit Is Faulty
If you have a faulty refrigerator unit, your unit won't provide cooling adequately. In this situation, either the refrigerator can freeze everything on its way, or it may not cool enough to maintain the required temperature levels. So, it's important to check whether there is any fault in the fridge before calling the experts to avoid wasting time and money.
The Thermostat Is At Fault
Each refrigerator comes with a thermostat that controls the cooling process. So, if your unit is providing cooling well but not to the extent required, it might be because of a faulty thermostat. The fridge may take time to cool off if it's old or has been used for many years. A refrigerator repair technician can fix this by replacing the faulty thermostat.
The Refrigerator Is Too Dirty
Your refrigerator needs cleaning at regular intervals. If the dust is not cleaned on time, it may accumulate inside the unit and reduce the cooling capability of your fridge. So, make sure that you clean the drawer, the refrigerator shelves, etc., regularly to avoid any problems later. Also, clean the condenser coils of your fridge at regular intervals to enhance the cooling capacity of your unit.
D & J Appliance Repair Offers the Best Refrigerator Repair
Our technicians are highly trained, skilled, and experienced. They understand your requirements to provide cooling adequately and fix problems quickly before it's too late. We're available 24/7 at 954-709-7400 for any emergency services that you need. So, don't wait until your refrigerator fails to provide cooling. Call us now to fix your problem.