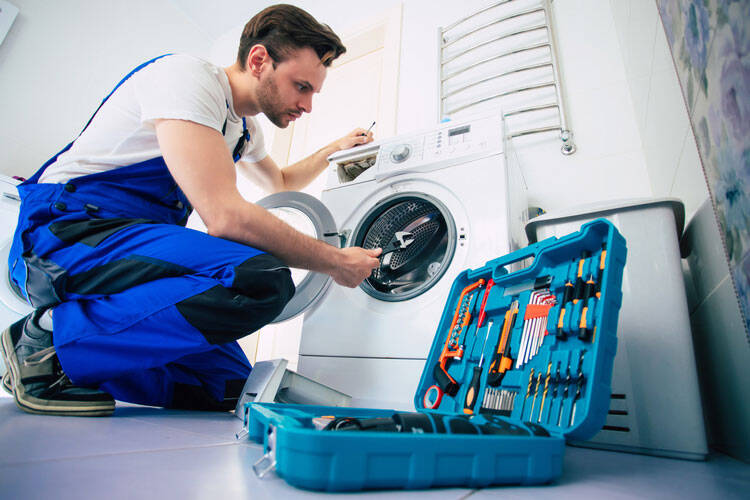 By: D&J Appliance Repair
Appliance Repair
Comments: No Comments
Home appliances are a great convenience and make lives easier for South Florida residents, but unfortunately, they don't last forever. An emergency appliance repair technician will know the warning signs of when an appliance needs to be repair can help you stay on top of maintenance and save you time, money, and stress in the long run.
1) Unusual Noises
Some appliances like refrigerators, dishwashers, and washing machines will make noise when running. But if you start noticing any strange or loud noises from your appliances that weren't there before, it could be a sign of an issue.
Some reasons for a noisy appliance could be:
a) Malfunctioning motor: If you hear clicking, humming, or buzzing noises from your appliance's motor, it could mean something is wrong.
b) Loose components: If you hear rattling noises inside the appliance, it could signify loose screws or nuts that need to be tightened up.
2) Temperature Issues
If your appliance can no longer maintain the ideal temperature or seems to be running hotter than usual, it could signal that it needs immediate repair. For example, a refrigerator must stay below 40 degrees Fahrenheit, and a stove should reach the correct temperature when turned on. If your appliance is not performing as it should, you can try some troubleshooting to diagnose the temperature issue. However, if this does not fix it or you don't have time for DIY repairs, call in an appliance repair technician who can assess the problem and provide a lasting solution.
3) Leaking Water
If your washing machine, dishwasher, or refrigerator leaks water, you should call a professional repair technician to fix the issue. Leaking water can cause severe damage to your home and is a sign that something inside the appliance is broken.
Some reasons for a leaking appliance could be a faulty hose connection, broken seals, clogged drainage pipes, or worn-out gaskets. Whatever the cause, it can only be found and fixed by an experienced technician – so don't try to fix it yourself!
4) The Appliance Is Not Performing Properly
If your appliance is not functioning normally, it may need to be repaired or replaced. This could include anything from strange noises like grinding or vibrations from the motor to an inability to heat adequately or excellent food. In some cases, the appliance may even stop working altogether, which is a sure sign that you should call in an appliance repair specialist.
5) Electrical Issues
If you notice any electrical issues with your appliance, this could be a sign that something is wrong. This can include anything from sparking or buzzing noises from the unit to flickering lights when it is turned on. If you are experiencing any of these problems, it's best to turn off the appliance and contact a repair service to assess the situation.
Additionally, you should always unplug your appliance if any electrical issues arise to avoid the risk of fire or electrocution.
Emergency Appliance Repair Technician
Contact D&J Appliance Repair in South Florida for appliance repair services. Our team of experts can help you diagnose and repair the warning signs of a malfunctioning appliance. We are licensed and insured to ensure your repair is done correctly and safely. Call 954-709-7400