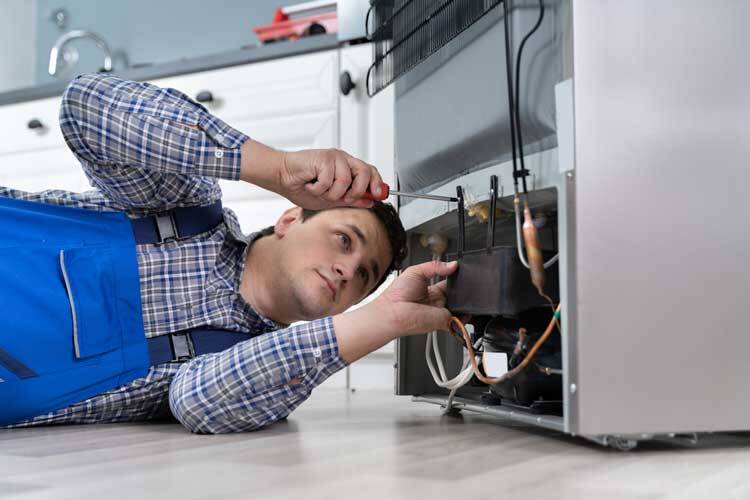 By: D&J Appliance Repair
Appliance Repair
Comments: No Comments
Appliances, in general, are often overlooked when it comes to maintenance and repairs, especially the refrigerator. As the life source for all of your perishable foods, all items inside are at risk when it stops working. That is why having a reliable refrigerator repair service tech is a must!
Why Hire Our Services
A quick and reliable repair company makes all the difference when dealing with such an inconvenience. D&J Appliance Repair proudly serves South Florida with technicians that have years of experience in appliance repair. We service all major appliance brands and do so with professionalism and at budget-friendly rates. Located in Tamarac, Florida, we service both Dade and Broward counties and aim to bring customer satisfaction to all who use our services.
The thought of having your refrigerator repaired may seem stressful and daunting. You may even think that buying a brand new refrigerator is the better option. In reality, it is almost always cheaper and easier to have your existing refrigerator repaired. The professionals at D&J Appliance Repair will ensure that you are getting the most life out of your current refrigerator, saving you money in the long run.
Trust Our Professionals
Refrigerator repair is not a DIY project, so having a trusted professional is important to get the job done. We offer accurate estimates and competitive pricing with licensed and insured technicians. Satisfaction is our main goal, so we complete each job with that in mind. We also understand your schedule and budget are important, so we make sure to work with your budget in mind and within a set timeframe.
If you want a company that serves South Florida with satisfactory work and reliable services, go with D&J Appliance Repair. We value your appliances and ensure that you are getting the most out of these home appliances. We will do the job right and get your home functioning again. Don't fret when an appliance stops working; we have the know-how and professionals to come to your rescue and get your appliances back in running order.
D&J Appliance Repair
We are quick and knowledgeable, kind and professional, and we will always do our best to serve South Florida with the greatest appliance repair services. No job is too big or too small for D&J Appliance Repair. Call us today at 954-709-7400