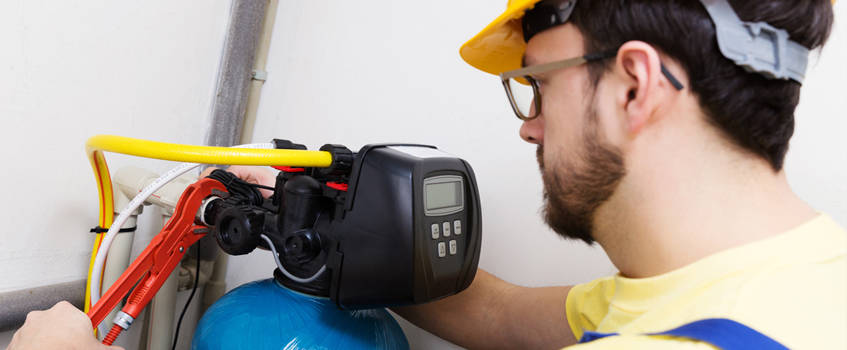 By: D&J Appliance Repair
Appliance Repair Tips
Comments: No Comments
Water System Repair and Maintenance
Are you searching for a water system repair near me service? If so, D and J Appliances can help! Nowadays, it is essential to maintain a water softener system in good condition to prevent replacing it and spend more money. These units can avoid health issues by providing more benefits than you'd think. For example, extending the life of home appliances, preserving the fabric from washing clothes regularly, making your skin looking and feeling softer while in contact with water, and improving the taste of the foods. These are some benefits of that your and your family can enjoy from hiring a water system repair near me a technician.
This is how it works
A water softener system removes minerals through ion exchange from the water system running through fixtures. With the help of a resin bed in the softening system, magnesium and calcium minerals are removed. The residue from the bed is then cleaned and restored for continued water softening.
Benefits from Water Softener
Dishes are cleaned better with no mineral residue or spots left from soap lathers, requiring the use of less dish cleaner. Also, softer skin, silkier hair is the result of no mineral buildup left behind. As in clothing concerns, there is no build up minerals, resulting in brighter colors over time.
Appliances are needing running water such as dishwashers, refrigerators, water heaters, and washing machines last much longer without these type of mineral buildups.
Minerals cause hard water deposits in the shower and sink fixtures, leading to a more strenuous cleaning. Also, many people suffering from skin conditions have noticed that after maintaining their water system the water has softened even more.
With the repair of a water softener tank, your entire home will have clean and soft water. Our water system repair near me technicians will perform the best service with factory repair parts, so your system works perfectly. These high-quality systems are durable, efficient, and cost-effective but need maintenance.
Start softening your water system and reduce the cost of replacing your appliances, your energy bills, and expenses for bathing products.
Protect your investment and book with D and J Appliance Repair an appointment at 954-709-7400