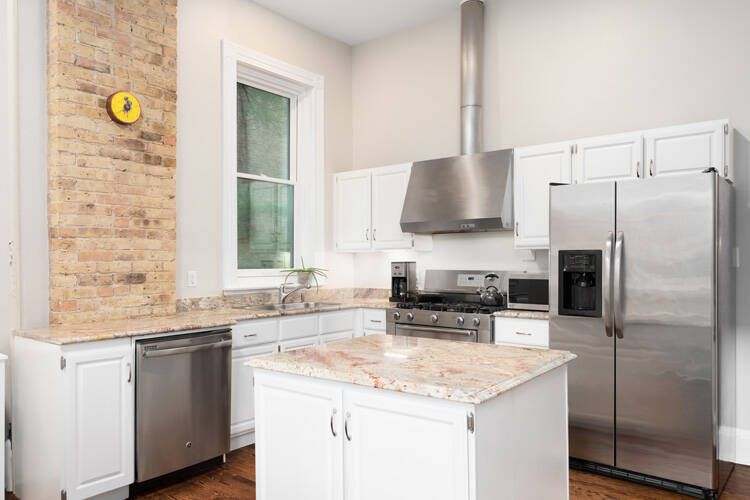 By: D&J Appliance Repair
Refrigerator Repair
Comments: No Comments
A refrigerator is an essential appliance for your home that keeps your foods and liquids cool throughout the year. When your GE refrigerator stops cooling and leads to your edible items becoming spoilt, it can be problematic and a concern for you.
Before heading over to a refrigerator repair service, see if your refrigerator's cooling problems have anything to do with how you're using it or if it's a common fixable issue.
Overloaded Refrigerator
Many of us have subjected refrigerators to more than they can handle, especially during peak summer days and after grocery runs. If your GE refrigerator is constantly overflowing, it may be blocking the air vents that cool it down.
You should ensure that your fridge is only 3/4th full all the time, as putting any more items can cause lower cooling due to blocked air vents. Similarly, keeping your refrigerator too empty can also cause it to not cool efficiently, as it needs to work harder to cool the few items inside.
Incorrect Temperature Settings
All refrigerators come with different temperature settings, and even if you've set the temperature to be quite cool, your refrigerator could still not be cooling adequately. Refer to the User Manual for your GE refrigerator to find the ideal temperature settings.
After you've set it to its optimal temperature settings, wait for a few hours and then check if your refrigerator feels cooler. If you see signs of frost or condensation inside or outside your refrigerator, you may need to get your condenser coils checked. Failing or dirty condenser coils can eventually lead to a full refrigerator breakdown.
Damaged Door Gaskets
The gasket is the rubber sealing that keeps your refrigerator tightly sealed whenever you're shutting it. It helps keep the cool air within the refrigerator and maintain the temperature.
A broken or torn gasket will leak out cold air and won't keep your refrigerator cool. Check your gasket for any signs of damage or dirt that could be enabling airflow between the refrigerator and its outer environment.
Malfunctioning Internal Components
Many components within your GE refrigerator work cohesively to ensure optimal cooling throughout the day. A breakdown or malfunctioning component can cause your entire refrigerator to break down, starting from the cooling functions.
Internal components will need to be checked by a professional. After ensuring that nothing else seems to be amiss with your refrigerator, you should look for a 'refrigerator repair near me to find the nearest technician to inspect your appliance.
Is Your Refrigerator Still Not Cooling? Call D&J Appliance Repair Experts Right Away
If you've tried everything imaginable to fix your GE refrigerator and still have not made any headway, it's time to call our expert refrigerator repair technicians at D&J Appliance Repair.
Whether it's a dirty condenser coil or something more severe, our experienced technicians will have your refrigerator back in peak condition in no time. Call 954-709-7400 to schedule an appointment with our professional experts!