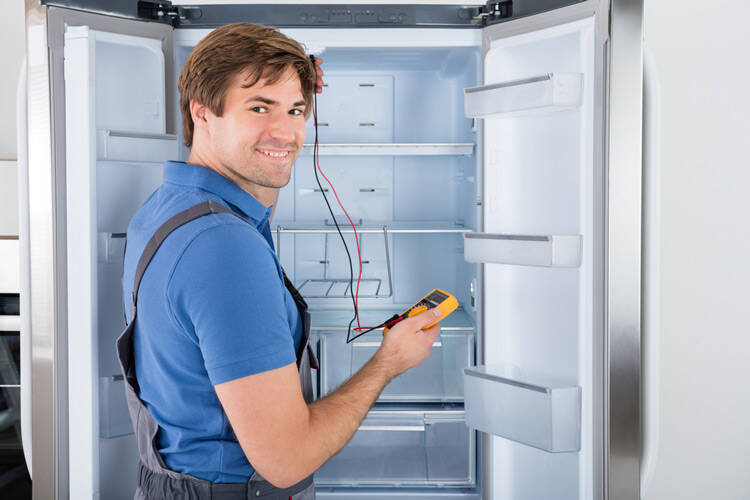 By: D&J Appliance Repair
Refrigerator Repair
Comments: No Comments
If you own a Frigidaire refrigerator owner in South Florida and are experiencing problems with your appliance, then it's time to call in the experts. However, one should check first whether it is a significant issue or something that can be fixed on its own.
This list of five common Frigidaire refrigerator problems is put together along. It will help keep an eye on your appliance and give the refrigerator repair service immediate troubleshooting.
Water Dispenser Not Working
When your water dispenser stops working on a Frigidaire refrigerator, it can be frustrating and challenging to figure out the cause. Some possible causes of this problem might include clogged or aging water lines, a blocked stem in the spout, or even an issue with the control board or digital display. Furthermore, if the water pressure in your home in South Florida is low, this can also be a contributing factor.
Freezer Ice Buildup
In most cases, ice buildup is caused by a faulty door seal. Cold air can escape from the freezer if the seal is damaged, causing frost to form on the interior walls. In this case, it is better to call the experts to fix the issue. Otherwise, your food will spoil, and you'll be at risk for a severe ice cream headache.
Fortunately, this is a problem that Frigidaire refrigerator repair experts can quickly troubleshoot.
Fridge Isn't Cooling Properly
Another common Frigidaire refrigerator problem is when the fridge isn't cooling correctly. It can be caused by different factors, such as dirty condenser coils, a faulty evaporator fan motor, or a problem with the thermistor. If you're experiencing this problem, it's best to call in a repair expert to take a look.
The Fridge Is Leaking Water
In case you notice water on the floor near your fridge, your first thought may be that your appliance is leaking. However, there are a few other potential causes of this problem. One possibility is that the refrigerator's defrost drain is clogged, and the build-up eventually leaking out.
Another possible cause is that the door seal is damaged or not sealing correctly. If you notice either of these issues, it's best to call a refrigerator repair expert to troubleshoot the problem.
Motor Is Making Too Much Noise
Whenever your refrigerator starts making strange noises, it's time to call in a professional. A fridge that's too noisy could mean that the compressor is failing. The compressor is responsible for circulating coolant throughout the fridge, so your food won't stay cold if it's not working correctly.
Excessive noise can also happen due to the evaporator fan motor could be going out. The evaporator fan helps circulate air and keep the temperature consistent so that a malfunctioning fan could lead to uneven cooling.
Looking For Frigidaire Refrigerator Repair Service? We Are Here To Help!
If you are experiencing any of the Frigidaire refrigerator problems listed above, don't hesitate to give us a call at D & J Appliance Repair. Our team of experts will troubleshoot and fix any appliance issue you may have. We understand that dealing with a broken fridge can be stressful, so we offer fast and reliable service. Call 954-709-7400