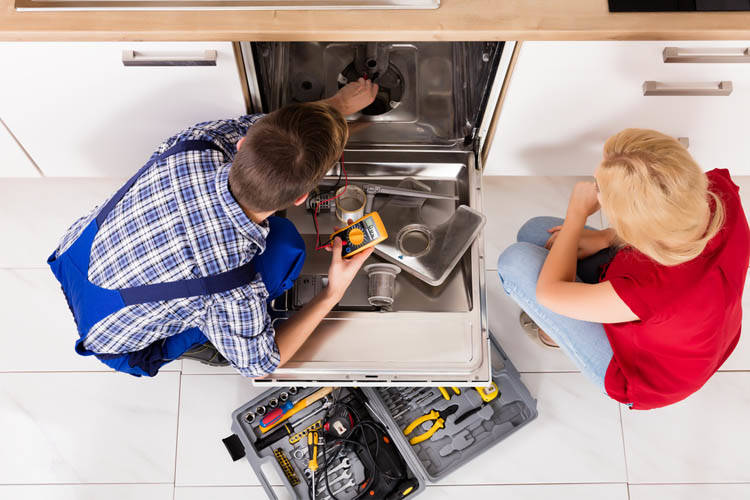 By: D&J Appliance Repair
Appliance Repair
Comments: No Comments
From your washing machine to your refrigerator, home appliances likely get a lot of use every day, depending on them to make housework more efficient and less time-consuming. That's why when one of your appliances start malfunctioning, you need to get help as quickly as possible. This is where hiring the services of a professional appliance repair company becomes invaluable. However, don't just hire any appliance maintenance repair company; choose the one that is reputed, experienced, and dependable.
Why Hire Our Services?
D and J Appliance Repair have been South Florida's trusted appliance maintenance and repair company for many years. We repair and offer maintenance services for a wide variety of home appliances and have the knowledge and skills to complete any job efficiently and quickly. Our years of experience have given us a solid understanding of all the top industry brands and how their internal mechanisms function. If you are looking for a company that will treat your appliances with professional care and gets them working again, then look no further than D and J Appliance Repair.
Here are several reasons you should consider hiring us
Fast response times and competitive pricing

Knowledgeable and experienced technicians

Specializing in maintenance and repair of all makes and models of home appliances

Warranty on replacement parts
Our Services
Refrigerator Repair and Maintenance
You rely on your refrigerator 24/7. Whether it is failing to keep your food fresh and cool, making a strange noise, or it has stopped working altogether, you will need to hire a reliable appliance repair company for effective, prompt service of the unit. Make sure D and J Appliance Repair is the company you turn to. We provide affordable and dependable refrigerator repairing service as well as other refrigerator preventive maintenance services. To help your unit working its best for a long time and any potential major repair needs, call us today!
Dishwasher Repair and Maintenance
If your dishwasher is flooding your kitchen, not draining, not getting your dishes clean, or not running at all, then you need to get in touch with D and J Appliance Repair. Also, besides dishwasher repair in South Florida, we provide dishwasher schedule routine maintenance. Contact us to learn more about how our preventive maintenance program can keep your dishwasher working its best.
Washer and Dryer Repair and Maintenance
It doesn't matter whether you are a single person or have a big family – having to visit the laundromat when you own a washer and dryer can be a major hassle. That's why you need an appliance repair company you can rely on for effective and speedy dryer and washer repair in South Florida. Get in touch with us right way when something goes wrong with this important appliance. We also provide preventive maintenance service for your washer and dryer to help identify minor issues before they turn into big ones.
Call 954-709-7400 for more details about our appliance maintenance and repair services.