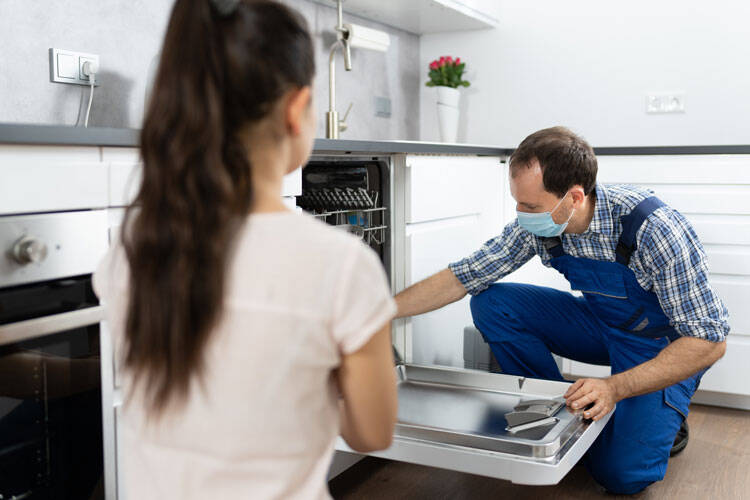 By: D&J Appliance Repair
Appliance Repair
Comments: No Comments
We all use appliances on a daily basis.  Appliances require proper care and maintenance in order to remain in strong working order. These machines are investments that are not cheap, so keeping them running like new is important to get your money's worth. If you find yourself with an appliance that has stopped working or is in need of repair, having a trusted and dependable appliance repair service is crucial. D&J Appliance Repair has been a trusted repair service in South Florida for several years, and we service all major brands. Our trusted professionals have years of training and will gladly offer professional service and assistance for your appliance needs. We diagnose the problem and find a solution.
Located in Tamarac, Florida, D&J Appliance Repair services South Florida with pride and professionalism. We understand that the repair of an existing appliance is a far better and cheaper option than replacing it completely in most instances. That is why we offer the best service possible. Our services include water softener repair, water heater repair, dishwasher repair, stove and microwave repair, refrigerator repair, and washer and dryer repair.
Appliances keep our homes running smoothly and are important to everyday life, so when one is in a compromised state, it can negatively affect your daily routine. We will work with your budget and schedule in mind. From diagnosing the problem to finding a solution, we will provide the best and quickest service possible so that your life may return to normal. Customer service and satisfaction are our top priorities, which is why we do all we can to make your appliances as good as new. We respond promptly and build lasting professional relationships with our clients.
Each job is important, and we give the proper time and attention to each issue we come across. Worried about time and how long it will take to repair your appliance? D&J Appliance Repair completes almost every job within the same day as the appointment. Our technicians are readily available with parts on hand and will do their best to diagnose the problem and find its solution.
When an appliance stops working, don't let it go without repair. With a trusted company like D&J Appliance Repair, you will be sure that your needs are being met. We are licensed and insured and make sure each customer is treated with kindness and respect. We know you value your appliances, and so do we. Our technicians are thoroughly capable of finding a solution to your problem. Call us today to schedule an appointment or check out our website to get a closer look at all of our services, customer reviews, and frequently asked questions. South Florida can rest assured that D&J Appliance Repair will keep all appliances in complete working order. Call 954-709-7400