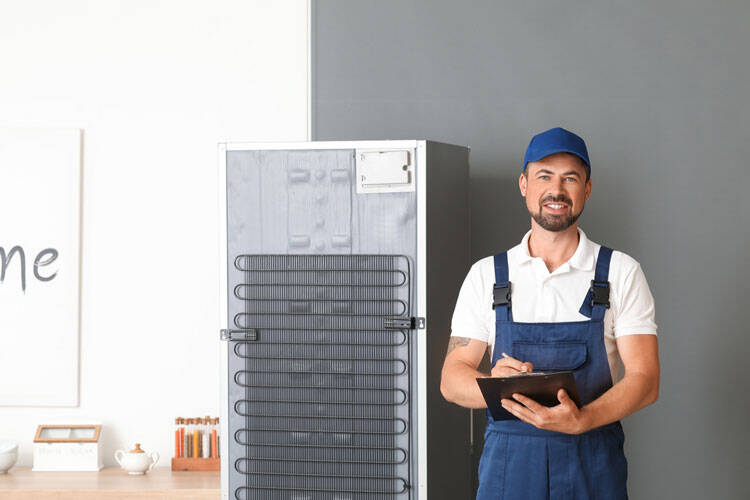 By: D&J Appliance Repair
Appliance Repair
Comments: No Comments
From storing your perishables to keeping your drinks cold, your refrigerator is hard at work 24/7, keeping your food and beverages cool and safe. When your refrigerator breaks down out of the blue, it can lead to many foods going to waste.
Keeping your refrigerator in perfect condition is crucial to ensuring its well-being and longevity in your home. If your refrigerator breaks down and you can't figure out what's wrong, it's a good idea to call for a professional appliance repair service that can come immediately.
Checking the Door Seal
Continual opening and closing of your refrigerator can cause the door seal (gasket) to wear down in no time at all. Your gasket can be hardened, weakened, or warped because of regular wear and tear. Check its condition once in a while, and when you feel like it's getting worn out, call a GE appliance repair service for a replacement.
Cleaning Regularly
No one likes a smelly and dirty refrigerator, and that includes your refrigerator as well. When you're looking to keep your fridge in working condition for a long time, cleaning it every few days is necessary.
Cleaning it more often saves you from smelling anything foul and keeps your fridge functional for a longer time.
Keeping It At Optimal Temperature
When you want your refrigerator to cool efficiently, keeping it at the right temperature is a must. Depending on the brand, you might have a number-based or a scale-based temperature setting function. Read through the manual to find out how to set it properly to optimal settings or consult a refrigerator repair service.
Keep Inside Vents Free
Your refrigerator's interior vents are what enable your food and beverages to be cool. You need to keep the vents clear when you want everything to be cooled optimally and don't want your fridge overheating.
Keep a little bit of space between all items to ensure all-around cooling.
Clean The Condenser Coils
Maintaining your refrigerator is crucial to keeping your fridge efficient. The condenser releases the heat generated from cooling the fridge and is usually at the back of the refrigerator towards the bottom.
Various debris like dust and hair can collect into the coils, making the condenser work harder to keep your fridge cool. The fridge should be turned off for this part to prevent any nasty shocks or preferably call an Appliance repair technician.
Consider a Maintenance Check
Whether you contact an LG appliance repair service or some other expert, you might have to give them a call when you think something is amiss with your refrigerator. Calling them as soon as you notice a problem can ensure you're not overspending on replacement parts later down the line.
D&J Appliance Repair Services For You
D&J Appliance Repair
Get dependable quality services to keep your refrigerator fully functional. When you're looking for a repair service that can come immediately to your doorstep, call D&J Appliance Repair. Whether it's your refrigerator or any other home appliance, our team of experts can come to your aid at any time. Call 954-709-7400