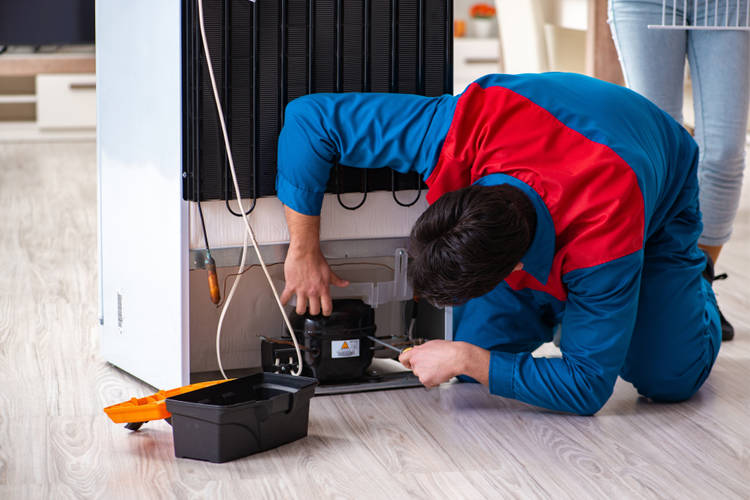 By: D&J Appliance Repair
Appliance Repair
Comments: No Comments
When it comes to extending the lifetime and maintaining your refrigerator in proper condition, it takes regular service and a trustworthy appliance repair company. By replacing the parts that are malfunctioning without having to buy a new appliance you prevent any issues in the long run by someone assessing the condition before any major complication occurs.
Seamless Cooling
If you properly maintain your fridge, there will be no issues with its cooling system that cannot be fixed later with a replacement part. There are many components of a refrigerator that can cause the functionality of the cooling system to decline and break. For instance, if the seals of the doors are faulty, the cold air will escape, and the hot air from the outside will enter the refrigerator causing perishable food to turn bad and expire for consumption faster than it should.
Minimal Power Consumption
Refrigerators that are not regularly maintained will get issues like faulty controls, and constrain airflows. These things can cause your refrigerator to work harder to keep the appropriate temperature, increasing the energy consumption to up to 20% than the average unit and an increase in utility bills.
Increased Lifespan
If there is a part of your refrigerator that needs repairing, but because it still works you are delaying its repair, stop using it! The part that its malfunctioning will soon cause other parts of your fridge to stop working decreasing the possibility to save your unit from collapsing completely. Therefore, if you work on the regular maintenance of your freezer, all of its components will work properly, and if any part needs replacement, your refrigerator repair company will take care of that.
With periodically appliance services, your fridge will not have sudden breakdowns, especially in the summertime when you need it the most. This will provide you with an optimal performing fridge in the long run.
D&J Appliance Repair
To keep your refrigerator working flawlessly, you will need to get the professional services of a refrigerator repair and maintenance company like D&J Appliance Repair. A fully licensed and insured company with over 30 years of experience providing full maintenance of home appliances at budget-friendly prices. Let them take care of your refrigerator unit, so you don't have to face any sudden breakdowns. Call them now, and they will be happy to assist you at 954-709-7400